We attend many events & wedding fayres throughout the year, we find these to be a great opportunity for showcasing our car and the services we offer.
This is our Beauford Wedding Car on display within the Telford Shopping Centre in 2020.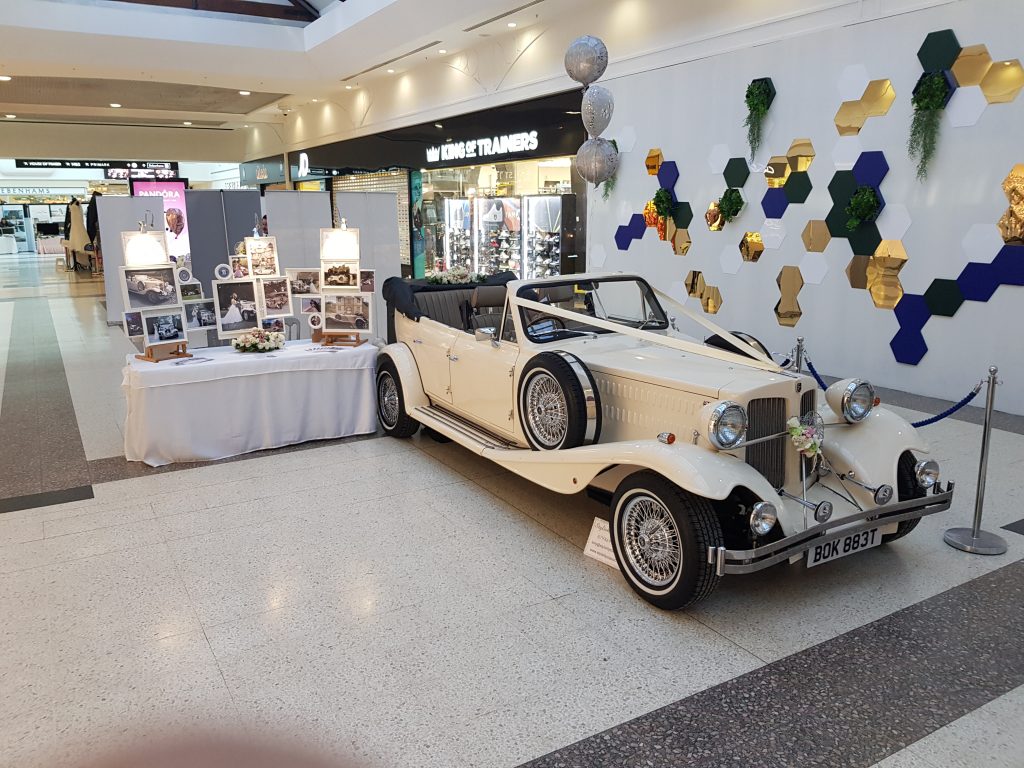 Wedding fayres:
P.s. You do not have to wait for us to attend a wedding fayre to view our car. You are welcome to get in touch and arrange a private viewing at a time to suit you.
New Wedding Fayre!
Unfortunately due to the ongoing pandemic we will not be attending any organised wedding fayres in the near future.
You are however welcome to get in touch and arrange a covid safe private car viewing, please get in touch to discuss your requirements. Contact us.